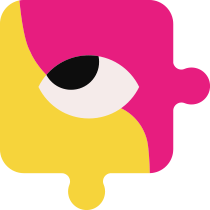 The first step after your strong will and clutter breaking idea,
this is how we can help you in making what you've envisioned!

Logo Design
The logo narrates the tale of your business. We design logos with creativity and art to extract the individually of the business and represents the whole vibe and range of products or service.

Brand Design kit
All the tools desired to create the visual identity find their place in this kit. Creativity, art, dreams, fonts and colors are the most used objects of our brand design kit.

Brand Icon
Icons have the power to communicate your message to the consumer in an interesting visual way.
Stationery Design
This service allows you to provide the customer with branded takeaways they can remember by you.
Logo Animation
The lively effect to your logo is the magic effect that every client seeks and logo animation will end the seeking.

Brand Guideline
The perfect manual to create the world's best brand designs to maintain the peculiarity of the brand.

Brand Character
It gives a personality to your brands and makes any complex communication easy and interactive with consumer. they can be your brand's face and ambassador.
a shift from organic to clinical skincare brand
If you have business Idea, let us turn into a brand!